AQUARIUS SIGN PEOPLE: WEIRD OR GENIUS?
Posted on January 21, 2011 by Julia Simkin Since I'm an Aquarian myself, I feel well-equipped to answer the following question — are Aquarius sign people weird or genius? I think Aquarians have genius potential but sometimes express themselves in ways that make others think they're weird. Aquarius sign individuals are gifted with the ability to conceptualize outside the box; a unique perspective...
3 tags
2 tags
The thing about me is, people can get me feeling down easily…intentionally or not. Those intentional, they feel raised above the rest when they trample on others. Because, that's the only way for them to stand out or feel superior. I don't hate them, but i feel sad and sorry for them because they're so helpless. They have to resort to hurting a fellow human being to obtain...
6 tags
Okay, the new 't' for iPhone is pretty cool.
When right turns into wrong...
Once again, M got pissed with N. N was supposed to do something she'd agreed to do for M. You see, M did all she could do to make N's job as easy and smooth. But as the situation has it, N, once more, didn't carry it out the way M had expected. N receives a good deal of tongue-lashing…part 1. And then there's tongue-lash part 1a, 1b and little did N know there's...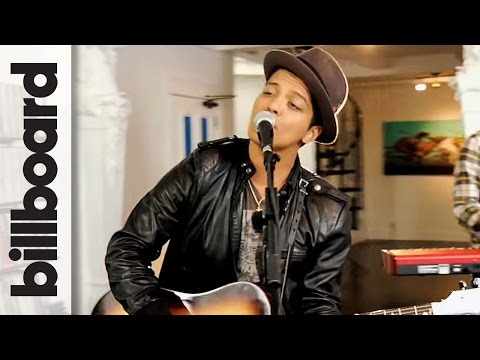 Reblog if you have a friendship of more than 5...
awesomenessainul:
Bubble tea shops these days are doing a wonderful job at making excellent milk teas:) I'm sipping on an Eskimo Hazelnut which is as heavenly as Koi and Gong Cha can get.
I need to GUARD my heart. All i asked was for something normal. I must stop now before i sink deeper into deep shit.  FOCUS.
Don't phunk with my heart.
Day in day out, people are travelling. I have this inkling feeling that something will happen to the Earth very soon. Like a premonition. I mean…at the rate us human beings are exploring the globe, dontcha feel a tad naked for the world? Travel fairs, online promotions, group tour package at heavily discounted rates, even Bintan has their own airport now *faints* etc etc. Gone will be the...
OMG HOW COULD I POSSIBLY NOT HAVE THOUGHT OF IT. Making mistakes like that in a test which i could easily get a perfect score in is unpardonable. I need to be crucified, now.
It keeps going on and on and on....and it goes on...
I'm starting to think if im really missing out alot in life. The only kind of romance i've lived is la familia romance; the kind of food that i actaully enjoy…they're my mom's (see i dont even enjoy a FREE scoop of ben & jerry's on a hot summer weather that much what is wrong with me?); I've never gone insanity crazy over any celebrity or pop band...
I hate this mental torture..
I miss my gurlfs..
Recalling during the 90s cartoons, i realised that as a child, i barely listened to the dialogue between the characters. I merely watched their actions, and basically the motion of the film. Because when i re-watched Banana Man on utube earlier on, i don't remember them having such lame conversations.   
To all...
To all the people who have stood by me & loved me even during my not-so-lovable times, i love yous… and will always remember. Deep down, i know that in this world, it is only these relationships that truly matter.
It must've been scary for those whom death picked...
This afternoon i nearly died. Not the kidding way in any sense. Not the kind where sometimes after a long day at work or after spending hours on a project people go squealing 'i almost died!' ? Yea nothing of that sort. Apparently i decided to attempt some cardio-physio thingy on the bike at the gym but after about 10min, my brain felt numb and my vision comprised of mainly...
I had the deepest slumber of the century. I woke up from the reminder beep of the iphone instead of its alarm. It was 12:25pm. Math make-up was at 12:30pm. I actually made it to class on time! From experience, im supposed to be incredibly late but no. I literally hopped into my costume & scooted off for math. Im pretty sure my soul was the one attending the lectures because the body was...
I'm so bloody stressed.
1 tag
You know how they always say 'A Friend In Need Is A Friend In Deed'? Now now…what if, that friend that you so badly need when your'e terribly in need is in dire needs himself/herself? What happens then? 
Back from Taiwan!
I'M FINALLY BACK Spore! Surprisingly, I miss home so much. I miss my folks. Back to reality, routines, regular physio, pill popping, hospital visiting etc. And I desperately need to shed those xtra pounds I never realised welcomed itself onboard over the 10days span. What a miracle considering I trudged Taipei all day! It has to be the beef. Not forgetting, those wi-fi-less days…U...
Have you ever wondered if anyone would actually care about you if you kept mum about things? Sometimes, I just wonder if I hadn't put in any effort for things I didn't know wasn't worth it, would that then make life meaningless for me? Because I just seem to be focusing my strengths on the wrongest things in life. What's up me? And what's worse..People can be so...
Torn..
My feeling now: devastated. I read up from the internet & learnt that what i've sustained is no dismissable shruggable ligament injury but an Anterior Cruciate Ligament(ACL) tear or overstretch. I read on to find out, to my horror, that torn ACLs can't heal by itself! And that partially torn ACLs will eventually become completely torn ACLs. Yes..just when i saw a glimpse of hope in...
My friends would probably jolt off their seats if they heard this but… I'm for the time being, turned off by food=( Especially GREASY FOOD. shudders.. Thanks to street food. Which have ended me up in discomfort for 3 days in a row and counting. Until now, my body hasn't decided whether it wants to shit or puke or burp or fart or sneeze. And im tired. Fml.
Gone are the days when all i had to do was submit an mc or parent's letter and i could just fcuk off to any corner of Earth. Uhuh…Life's Like This. And it sure fcuking is the way it is. Now, i've to act all awake and excited packing my stuffs, look through the books for tomorrow, leave a message for my kid, wrestle with my falling eyelids and etc etc. Plus i still feel...
Feeling the kind of emotion that i myself can't even put in words. I always wonder why all the different moods have to come together at once, making things so impossible to figure. Puzzlements aside, i was startled by the ultimate sweetness from one of my ex p1 girl. She apparently knew & remembered(!!?) my birthday & dove-sent a box of OldGold chocolates to me. So fcuking sweet i...
It takes 3 years to learn good but 3 days to...
Today I was flabbergasted, thrown off my seat, dumbfounded, stupefied, appalled if u will…well you get the idea. I was doing my daily routine of marking when I noticed a pretty thoroughly erased pencil marking smacked in the middle of the worksheet from a girl. Upon closer inspection, my eyes jolted wide open(Jo & Val should relate to this description best). Although the lead markings...
If I could turn back time...
If only we could turn back time, I'd do so many things differently. That's assuming the knowledge and experiences ain't compromised. But then, it'd be so unfair. But then again, since when was life a fair game?
It's really the busy getting busier, and free...
It's like…when there's nothing on my calendar, the whole world around me's busy 'n stuff. So when ive finally decided to occupy myself with some intensive fun, there comes the invitations, reunions, celebrations, excursions, dinners, & many other whatnots. What's even better. They clash on the same days with my initial fundays. FML. So anyway, I'm...
Reblog this if you wanna do it.
jo-xoxo: thewallflowerr: noelletty: 1. Your Appearance. I have blonde hair. I have Brown/Black hair. I have red hair. I have a different color of hair. I have highlights. They are natural. I think I'm pretty. (sry my skin ain't thick like Jo LOL) I think I am ugly. I think I am okay looking or in the middle of pretty and ugly. I am comfortable with my appearance. I would change...
Huggi & Me...the only kind of chocolate i want
I am still in a daze because i can't believe my Dad & Mom bought a Red f***ing Toy Poodle aka Teddy Bear aka Huggi for us. Yes. Any conscious being who knows me well enough should know how in love i am with those woody furballs:) And it's funny coz Fathiah also got herself a Black Garfield aka Coops aka Audi TT Highbeam headlights not long ago. How cooincidental… Three...